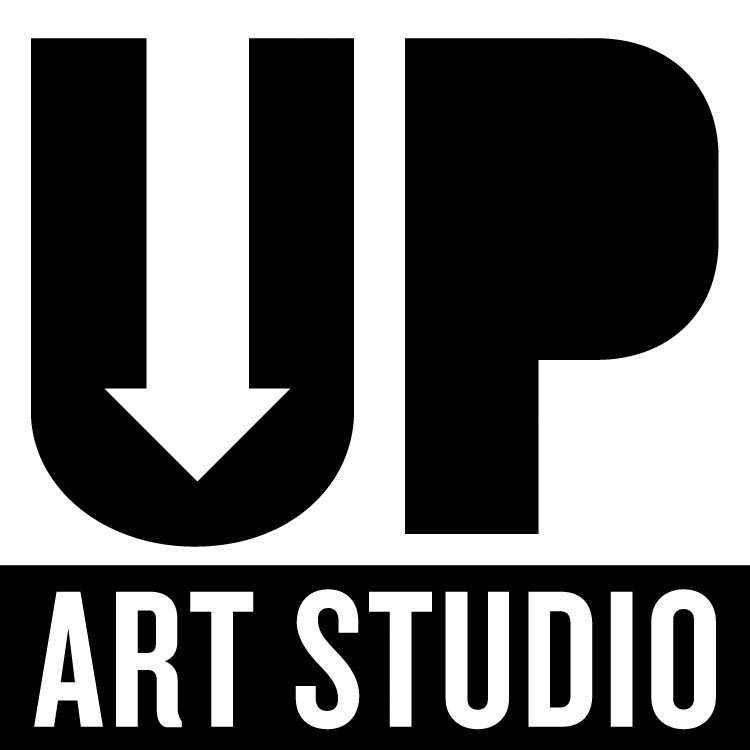 UP Art Studio is a Houston, Texas-based organization that facilitates art projects for urban and contemporary artists, communities, and corporations, locally and globally. UP Art Studio specializes in public art projects, mural and art commissions, project management, gallery art shows, event planning, photography, design, and artist collaborations. In 2013, I provided the brand with a striking visual identity, that has helped elevate UP Art Studio to it's current level of success.
As both a visual designer and a visual artist, this client was a treat to work with. I began with a few questions, and quickly discovered that UP actually was an acronym for Underground Playground. After much conversation with the UP Art Studio team I decided to create an identity that is synonymous with street art; the stencil. The arrow is pointing down, which contradicts the name, but once you understand the hidden meaning behind UP it all comes together. 
Since the launch of the identity mark, the team has done a great job utilizing the mark for its intended purpose. Not only can the mark be found  on the website and business cards, but it can be found across the United States and even across the border. Wherever there is a UP Art sponsored mural, the logo can be found. Some of my favorites can be found in the infamous Wynwood Walls, Miami based Urban Graffiti park.